A Return to Blogging for A Better Life by Cynthia
Oh HELLO. I have been M.I.A. for far too long. I am here for a quick check-in to tell anyone who may be reading this that I have better things in store for me, my family, and this little old blog. But mostly for ME. This is, after all, a
personal
blog
-
nothing professional here. I love the pro bloggers but if that's what you are looking for, you're a little lost (but very welcome to be here). Psst... if you ARE reading this and you are not me (or my hubby), please leave a comment so I know that you were here! That in itself will keep me motivated to keep on blogging. Help a girl out if you can. I would be truly grateful for this kind favor. It's pretty daunting coming back to blogging after such a long time...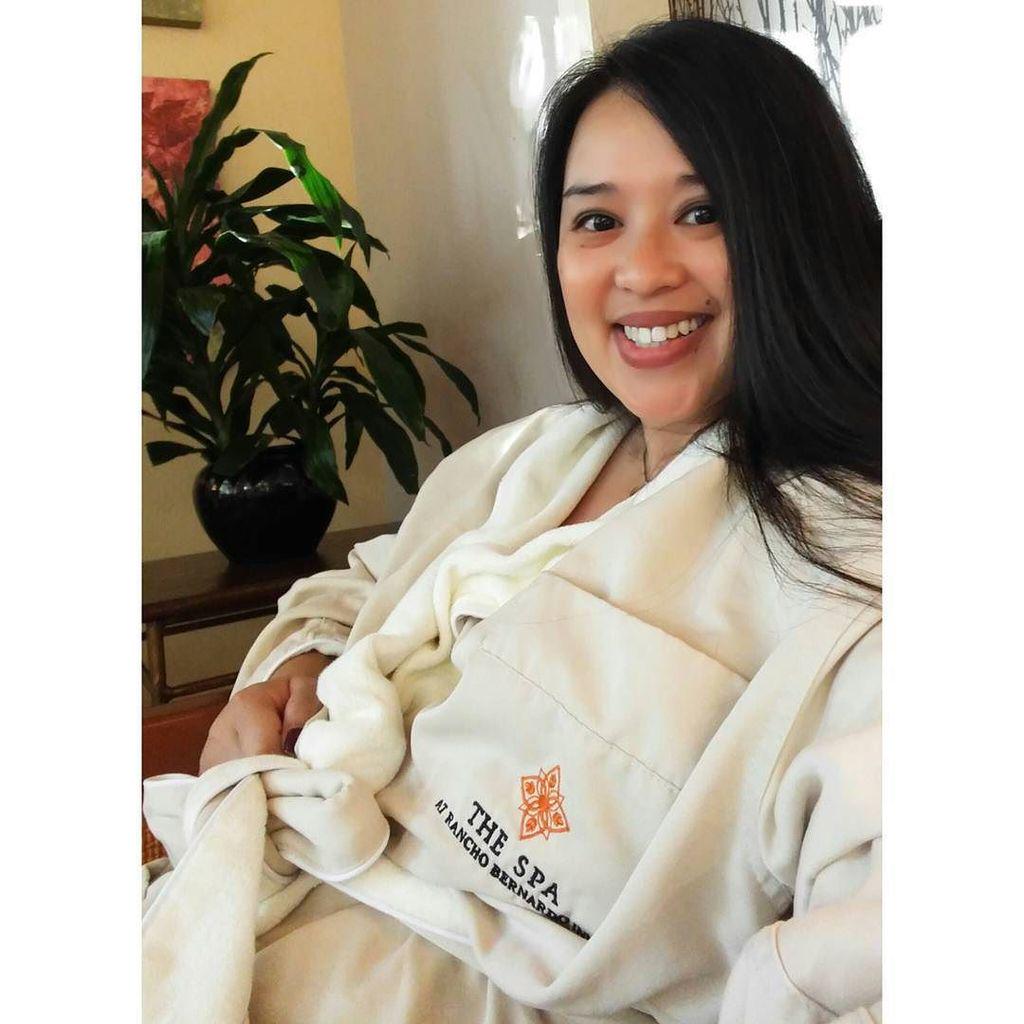 Ahh... SPA = BETTER!
HP Print & Pamper Retreat 2015
I am dusting off the cobwebs and showing my face in attempt to try my hand at blogging again. I haven't been totally away from the Social Media world. I still made a few appearances here and there on
Twitter
,
Facebook
, and on
Instagram
. Admittedly, I am STILL trying to find my way around Snapchat. Be a pal and teach me how to use it?
I
could
say that I've been lounging at the spa each day that I didn't post something. Imagine that?! I DID get to go to the Spa and think that it IS a great way to make the day better. I also had my nails done and took to trip to Disneyland in that same weekend! There were so many things that I didn't share but
should
have! I'll play catch up and post about all of my blog event shenanigans.
Honestly, I was busy at work doing the job of two. It was terribly draining. I had to be "on" as mom once the work day ended to help with homework and housework. Being patient and loving isn't the easiest thing to do after feeling beat up all day at the office. I truly didn't have the time or energy to put any love into my blog let alone focus on myself. There are better times ahead and I will share them here.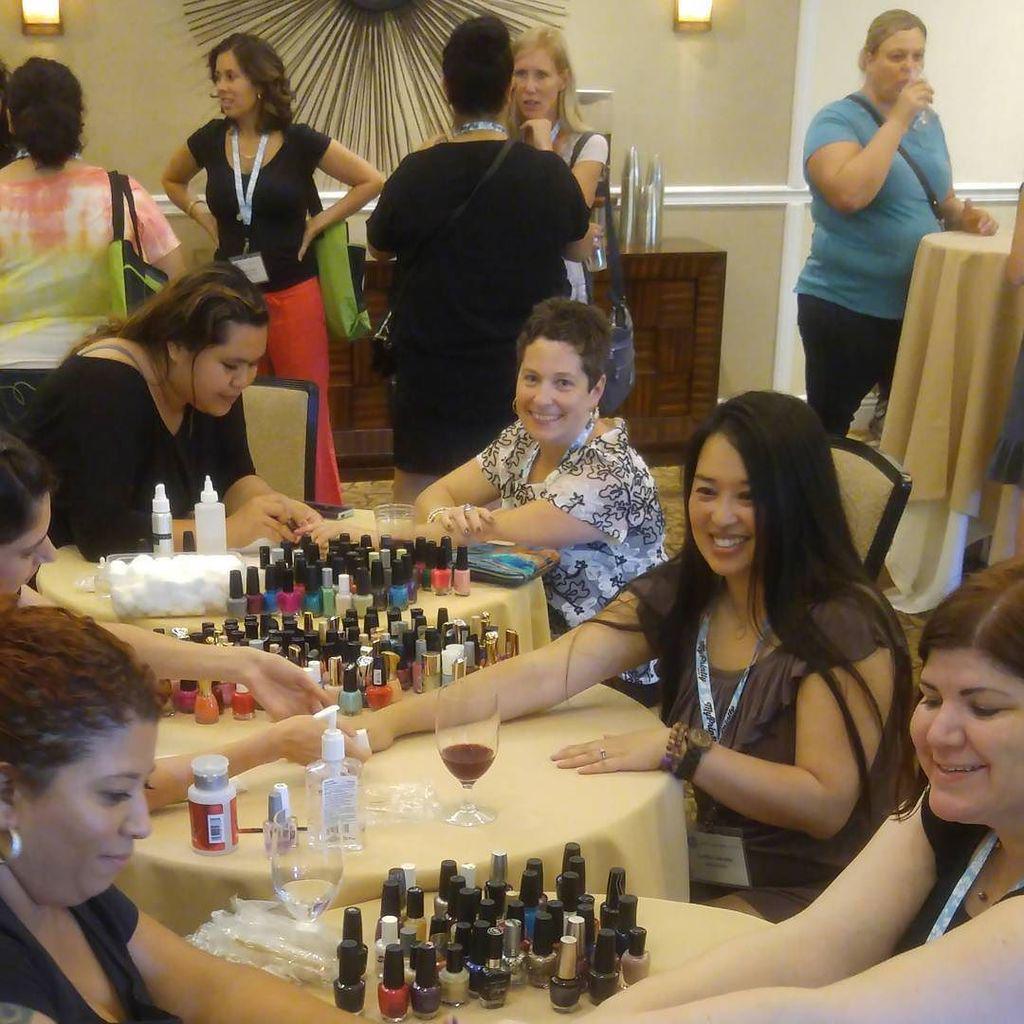 Manicures NOT done by Me = BETTER! Bonus: Sangria!


HP Print & Pamper Retreat 2015
Hanging with Blogger friends (old and new) at Disneyland = BETTER! Bonus: Dole Whip Floats


HP Print & Pamper Retreat 2015
I am focusing on BETTER. Even with chores that need to be done, life is BEST at home with my son and hubby. I secretly wish that I could stay in our little bubble and tune out all the noise that is out there. Even when there are dishes in the sink and laundry calling: home is still my favorite place to be. The reality is that there IS life beyond the boundaries of our home.
Work, errands, certain people - and all the other stuff that must be done or dealt with during the day is something that I felt I didn't have much control over. OH BOY was I WRONG! I had to say buh-bye to the negative forces out there: the critics, the perceptions of others, picking up the slack for others... plus the lack of understanding from those looking in from the outside. I don't know of anyone that likes the stare of the know-it-all eye. The day-to-day was sapping the life out of me. Not in a horrible or unbearable way - - - I am, after all, very tolerant and have a high threshold for BS. But in an annoying way (imagine that phantom itch that you can't quite scratch to find relief)... THAT kept me from decompressing and taking a time out for me to find the "better" trapped in the static of all the ick around me. Coming home to my sanctuary after the work day was my saving grace.
OK, I know that I am rambling. Bear with me for a little longer if you will. My point is that there is so much BETTER. My world greatly improved once I realized that noise is just that: noise. I have since tuned it out. Yes, I turned away from a bad situation. No longer do I take things to heart in the same way. It's not personal, it's just noise. I know the truth and that is enough for me. So for those of you who are struggling and settling: there are BETTER things that you could be using your days on. Even though it is much easier said that done (I know from experience): Do not settle. Not for one more day. You deserve BETTER. You can silence the critics. It's easy, just don't listen.
Quitting = winning? I must say that I feel much BETTER after giving up on a lost cause. St. Jude forgive me, but I truly was stuck in a place where my worth was not valued. It sounded like a crazy concept but taking a chance and living on my own terms really has given me peace. It's scary to think that for so long I allowed myself to be in such a negative place. So - on to the next 10 years with a BETTER Life by Cynthia.
Lesson learned: Sometimes it's OK to be wrong and OK to quit. Who knew that what I once thought of as negative things could turn into something so positive? Probably ALL of you! I've always learned the hard way and could benefit from your experiences. Help me on my journey to all things BETTER.
Thanks for listening. Care to share your tips and life lessons? I'd love to hear about it - especially if you too learned the hard way!